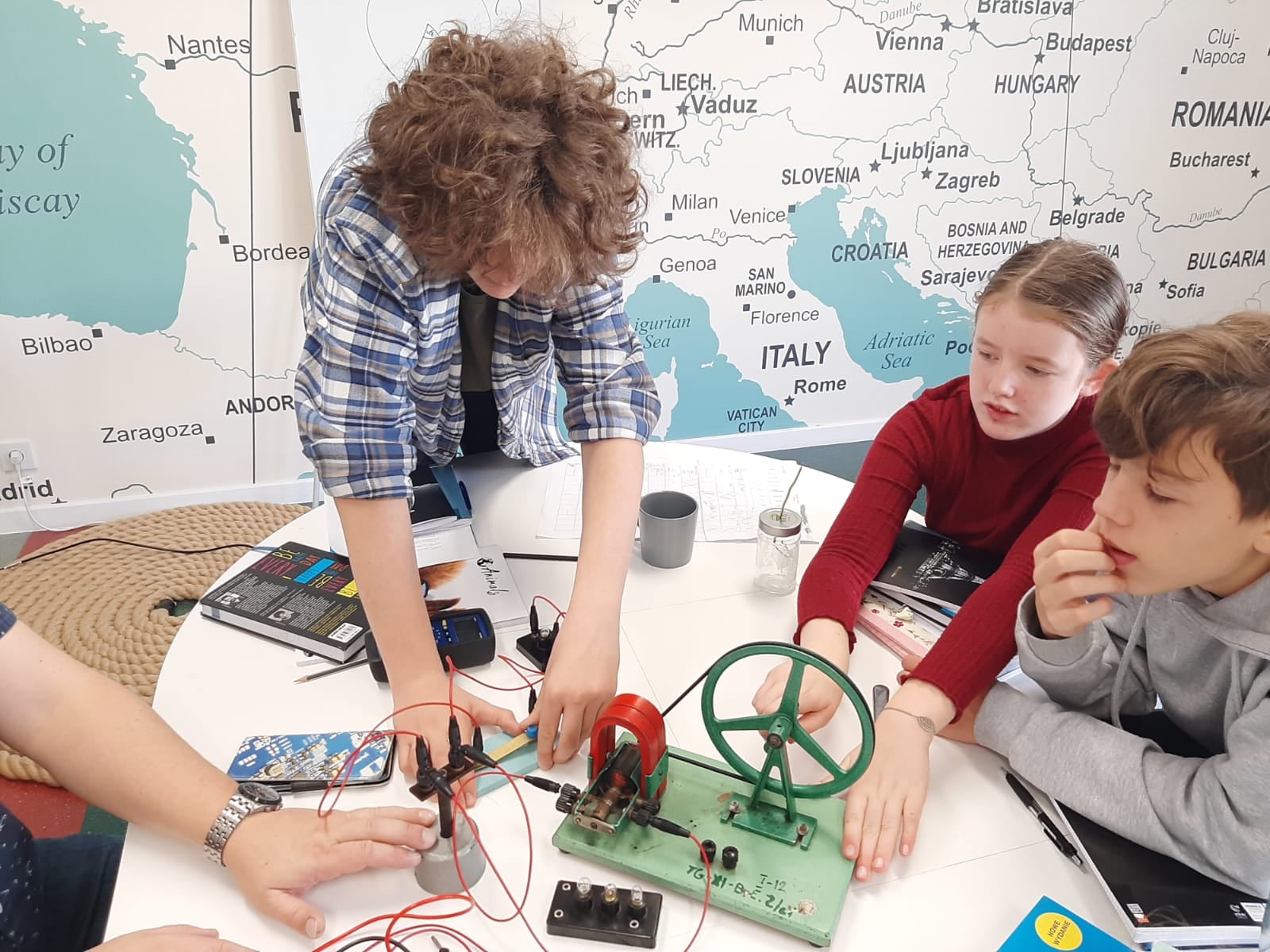 English Montessori School
We are an energetic team of educators passionate about making learning enjoyable. Our whole focus is on meeting the individual needs of each child through the Montessori method while providing both international and bilingual educational programmes.
Bilingual Preschool and Bilingual Primary School "English Montessori School" are located in the south-western part of Katowice called Brynów. The location of the facility near the highway is not accidental as many of our pupils commute from far away. For this reason, we wanted easy communication with various districts of Katowice and neighboring cities. At the same time, the access to the center of Katowice, museums, cinemas, theaters, etc. takes only 10 minutes by public transport.
In the vicinity of the school there is also the Wujek coal mine, important for the history of Poland and Katowice, as well as extensive green areas – e.g. park Tadeusz Kościuszko with playgrounds, a mini zoo and a 16th-century wooden church. The building in which the school and preschool are located include two tree-covered "gardens". The premises of the facility are currently 952 m2 of recently renovated space, arranged in harmonious, bright colors that are conducive to the well-being and education of children.
In the preschool we have two fully equipped preschool wards, each with its own bathroom. At school, we currently offer education for children in three departments for grades 1-3, two departments for grade 4, one department for grades 5-6 and grades 7-8. Each classroom is equipped with a kitchenette and the classrooms where older children learn, additionally with a dishwasher. In total, at the moment, 164 children aged 2.6 to 15 study in our school and preschool.
"Imagine a place where your child is always greeted warmly and made to feel welcome with a parent-communication experience that keeps you informed and confident that your child has fallen in love with learning."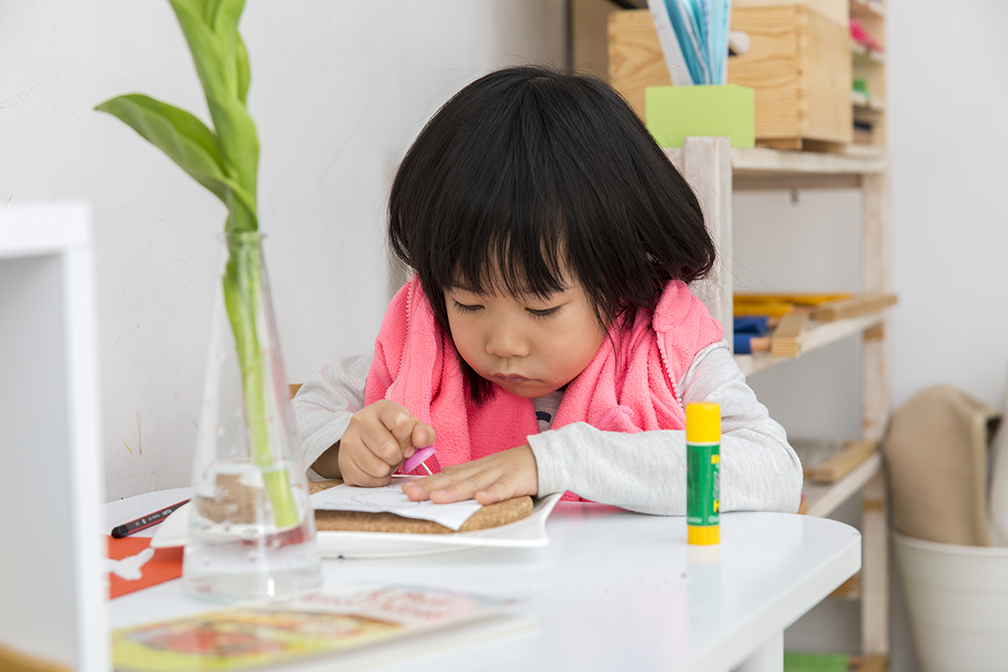 What we specialize in
Bilingualism used in our institution means that children do not only learn English, but are also immersed in it and experience it in real life situations, which gives excellent results in learning a foreign language.
Our strengths
✅ We have created an atmosphere of respect and security
✅ We nurture children's interests
✅ We create a community and care about relationships
✅ We take the trouble to find a child's natural potential
✅ We respect the child's choices
✅ We provide daily, many hours of contact with an English-speaking native speaker
✅ Outdoor play and healthy food are very important to us
✅ Children feel safe at home with us
✅ We believe that parents, child and preschool/school are inseparable links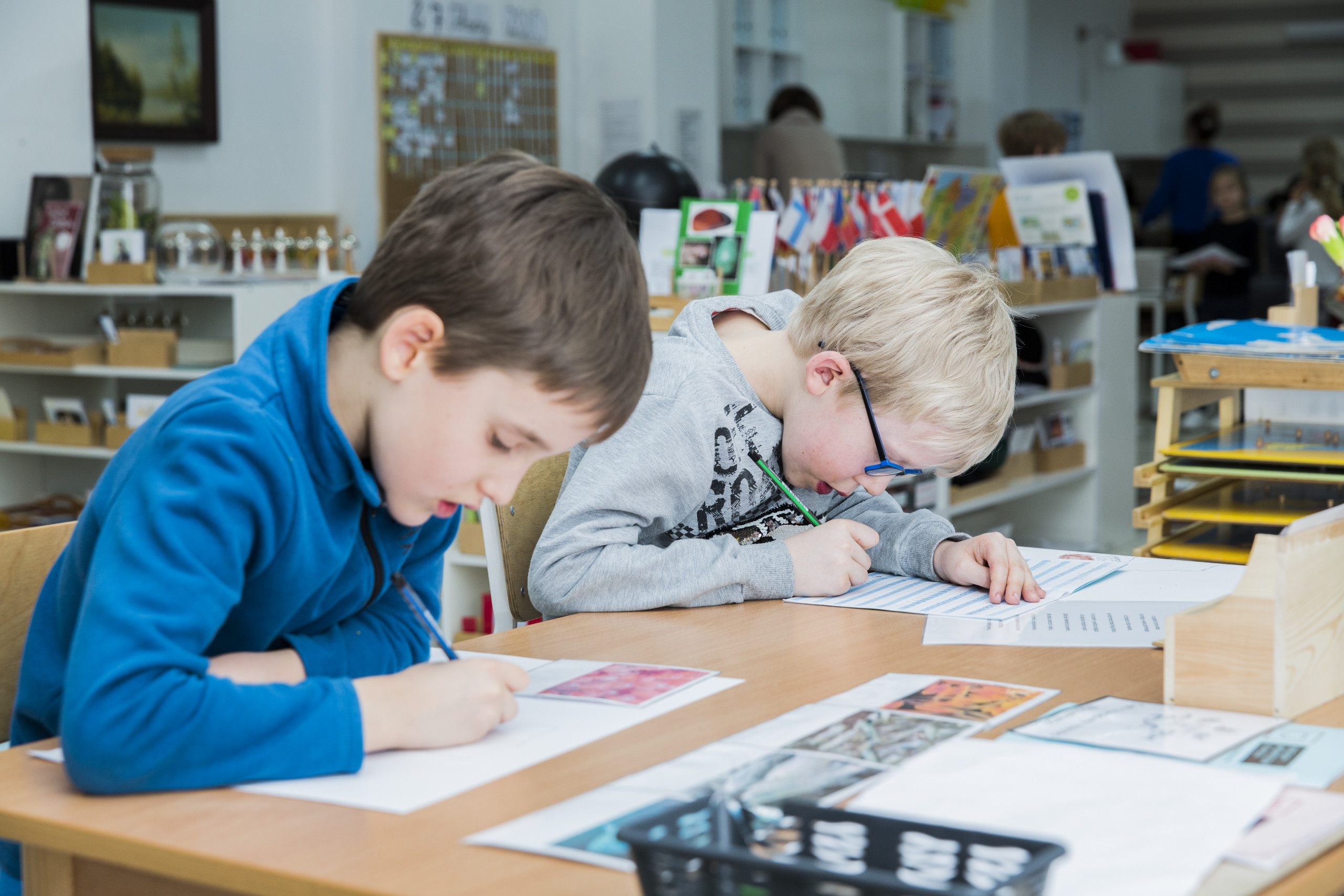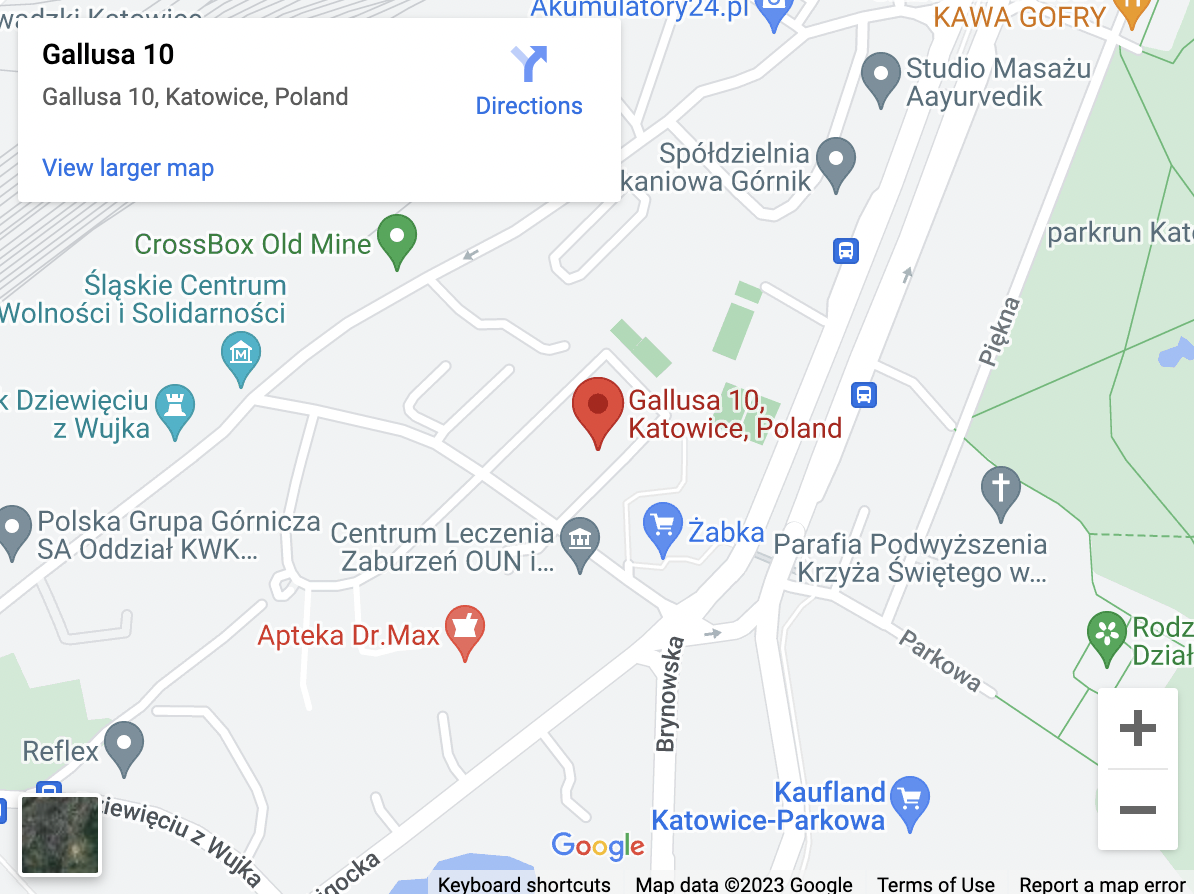 Bilingualism at English Montessori School- Immersion Method
Briefly speaking, bilingualism is the ability to speak two languages.
Babies and children of up to 7 years of age are geniuses at learning languages. Then the ability to learn a language steadily decreases, remaining high, however, in the early childhood education. Never again do we learn foreign languages with such ease.
Language immersion, [from English: immerse], is a method used in bilingual facilities for children. It involves introducing a child into the world of a foreign language, without explanations in the native language. As a result, children learn a language intuitively, carefully watching their environment and the situations, whose description in a given language they accept in a natural way. The process is similar to learning the mother tongue.
Bilingual teaching, in turn – CLIL, is a modern and innovative way of teaching a foreign language, acquiring an increasingly high recognition among the European Union countries. Its name, CLIL, comes from English and stands for Content and Language Integrated Learning. CLIL refers to teaching particular or all subjects both in the mother tongue and the foreign language, and aiming at achieving proficiency in two languages, both spoken and written: the mother tongue and the foreign language, at an equal level.
Stages
The first stage of bilingual education is intensive listening to the English language and the so called 'silent period'. During their further education children will keep on listening intensely, and then on the next stage they will slowly start speaking; at first saying individual words, and then whole sentence – just as it happens in the case of the mother tongue. That moment is highly person-specific – few children attempt speaking almost from the very beginning (frequently, they start by speaking to themselves, and then to others), whereas a vast majority need a much longer time, yet eventually, the moment always comes. The one condition is permanent, intensive contact with the language, ensured by bilingual education.
English Montessori School covers the bilingualism curriculum by teaching all subjects in English, basing on the immersion method. Apart from the Polish teachers, there are also English native speaker teachers working in the groups. The English speaking teacher runs everyday methodology classes according to a proprietary program, accompanies children in their games, walks, during mealtimes as well as artistic and physical activities. Bilingual approach applied in our preschool makes children experience English in real life situations, rather than learn it, which proves extremely successful when it comes to the knowledge of a foreign language.
We recommend an article on bilingual teaching written by Małgorzata Falkiewicz-Szult, "Immersion in a foreign language. Organisation model to adapt bilingual education at preschool."
Hear it from our parents!
"W czasach trudnych dla edukacji, a równocześnie zalewem ofert szkół bez spójnych koncepcji pedagogicznych EMS ma jasną koncepcję. Ja osobiście bardzo cenię szczególnie nauczycieli, żywy angielski w codziennych sytuacjach oraz realną troskę o kulturę używania telefonów przez uczniów:) Jestem pod wrażeniem oceny opisowej przygotowanej bardzo rzetelnie i z uważnością na aspekty wychowawcze."

Parent
"Co najbardziej zapadło mi w pamięć? Dorastanie przestrzeni wraz z dzieckiem. Piękno chwili skupienia przy pracy z materiałem"

Parent
Come see Our School for yourself! Fill out the form above to book a school tour or learn more!